This will be a general catch-all of pictures, videos or links to items I've written, and other stuff I find interesting. Like what you see? Click on my Ko-fi button (Mobile – bottom of page; Desktop – to the right) and donate!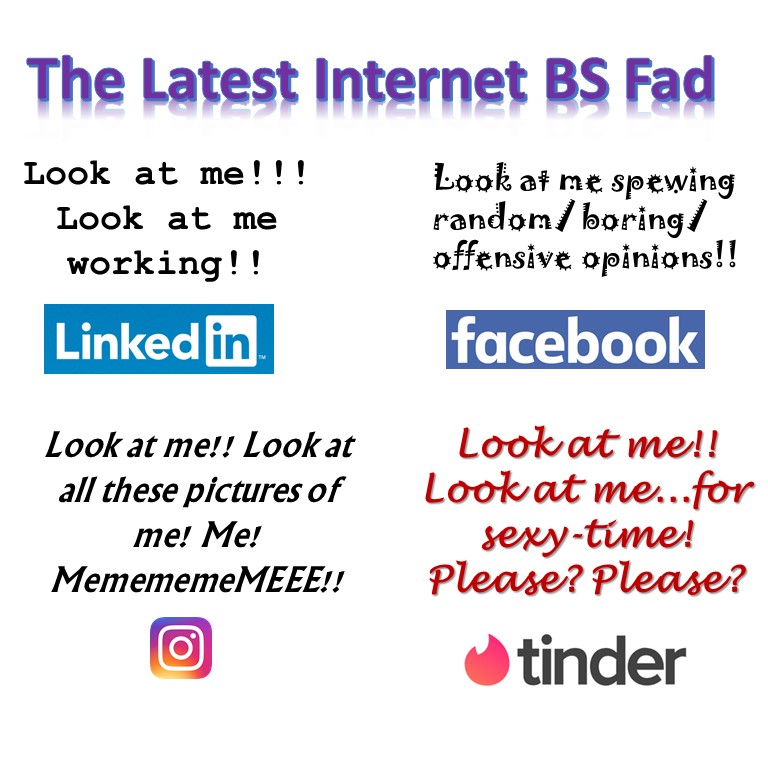 Future news bulletins – year 2050
Nose Hill Park Sunset Ramble
Virtual Afterlife: a story in pictures
No Geography by The Chemical Brothers – my review
Here's my quick (less than 2 minutes) review of their latest album
Life with Pets
Spell-checker: what is it?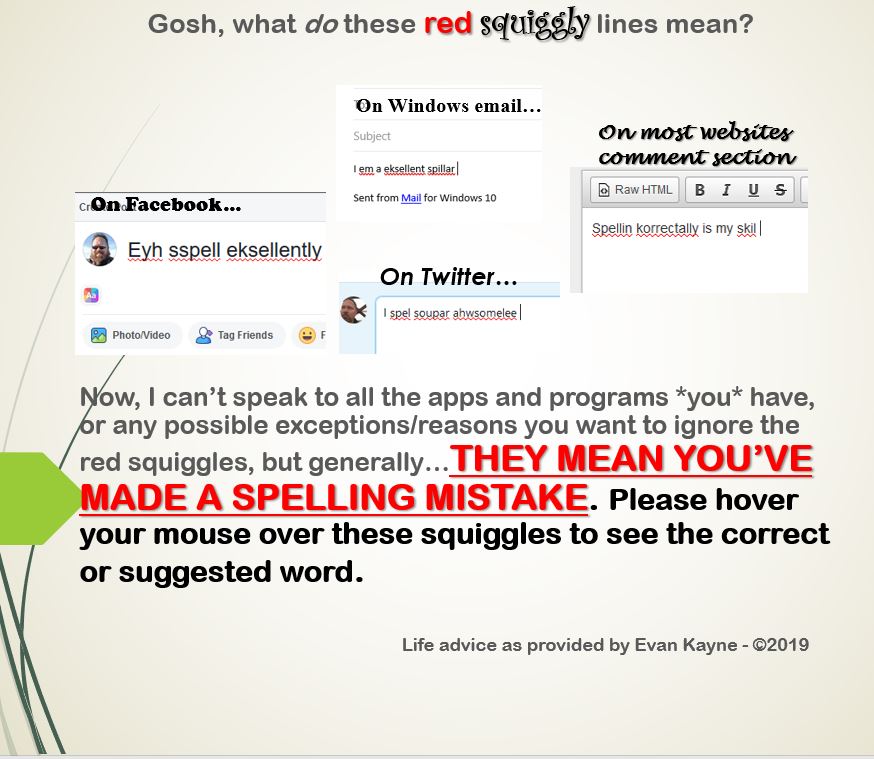 I created "meh" flavored tea
So I had some flavored green tea and a friend brought over a few bags of vanilla hazelnut herb tea. I thought I'd combine the both and see what happens……..and this is the result: https://youtu.be/d95Kevp-n7I
Random thoughts/poetry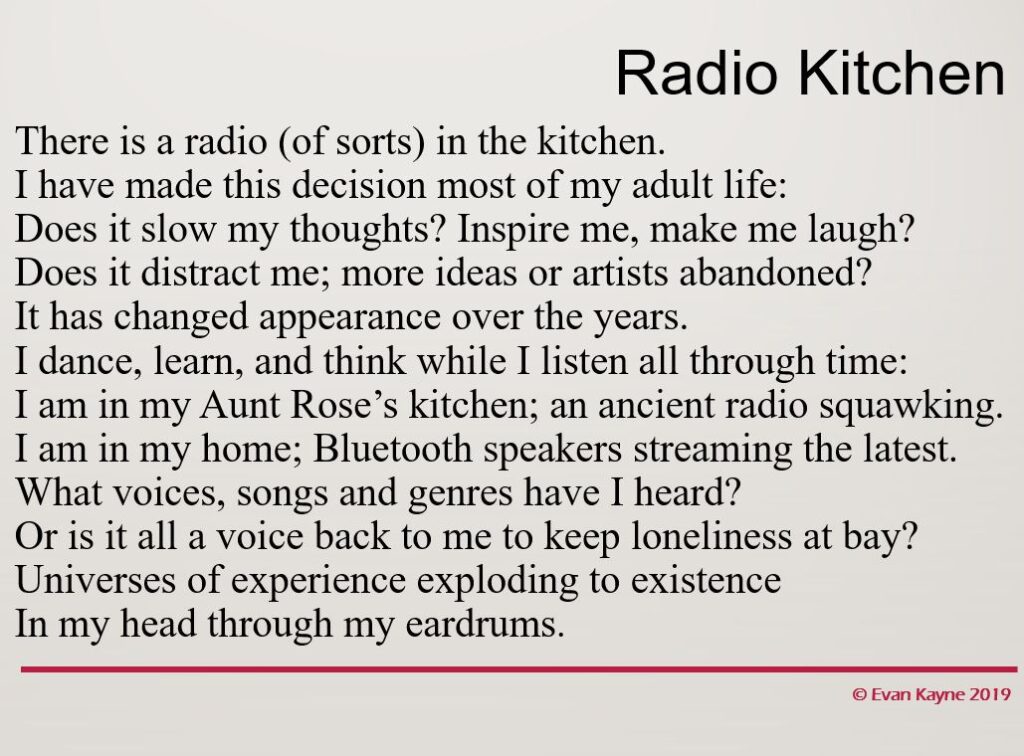 How Stan Lee Tweets from the grave

March 6, 2019: My take on the beard meme
So, there's several "Shave the beard and get a baby face" memes running around the internet. This is my take on both of them. Sadly I didn't have a baby to use for the last photo, but I do have a baby face so….click on the thumbnails below to embiggen.

March 4, 2019: 1 minute review
So as an exercise, and also as part of my ongoing prototyping content/ prototyping creative items, I did a one minute review of Steven Pinker's excellent 2011 book "The Better Angels of Our Nature: Why Violence Has Declined". It's amazing how one minute (approximately 125 words) forces you to pare down to very basics.

1 Minute Book Review
February 19, 2019
Long but interesting article about The 100 Pages That Shaped Comics – from Vulture.com
2011 Gay Calgary Magazine Articles & notes
James Randi: The Thinking Skeptic
Calgary Mother Pushes Acceptance Campaign
One Year Later – New or Improved Bars in Calgary &Edmonton
Transgender Woman Challenges Radio Contest Expectations
Adrienne Barbeau: Still Amazing
Matt Frewer – The "Headroom" to Pursue Quirky Roles
Boy&GurL Wow and Amaze
CRIR – Rodeo Preview
Pride Calgary – Events for May/June
Greta Christina – Atheism, Sex and Sexuality
Immigrants and Refugees: Creating a Safe Space for LGBTQ Newcomers
You have NO idea how nervous I was interviewing Adrienne Barbeau and Matt Frewer at the Calgary Comic Book and Entertainment Expo. I'm not a "celebrity interview" type of guy. I prefer interviews about events, social change (like the other article about a Transgender woman who won a breast implant contest on a local radio show…really, go read it!), or hell, even fluffy bunny/community event articles. But Adrienne Barbeau said about the article, and I quote "Wow. Thank you for such a lovely article. I'm touched." Yay me!!
June 11 & 12 I went up to Edmonton as a favor to the magazine to be their "Booth Boy". I.e., "Hi, have you read Gay Calgary and Edmonton Magazine? It's free!" That was my Saturday from noon to about 6. And…well…as someone who escaped Edmonton in the mid '90s, it's nice to see some of the changes they've done to the city center (Churchill Square). What wasn't nice? Ugh. The people. Smokers galore!! And they all seemed to like this goth/grunge/alterna look which is NOT flattering on 99.99% of the population. Not that Calgary is any great shakes, but at least people put some effort into their looks. Yikes.
Two weekends later – that is, the Canada Day weekend – I was again the Booth Boy at the gay rodeo organized by ARGRA (Alberta Rockies Gay Rodeo Association). It was fun. Flirted with guys, met up with old friends. And again, reached the conclusion that I'm just…not gay like most of these guys are. I felt like I did at Edmonton Pride weeks earlier. I don't fit in. I'm not really into Country music and the whole ARGRA scene (though they are amazing pulling this event and their dances together). I'm not a "Bear", I'm not into leather, I'm too old to be a twink and too poor to be a chicken hawk. Left the weekend with more of a feeling of being a square peg in a round hole world. [2019 Evan – Well, turns out that in a way most people with ADHD feel this way…not better, just different. So… ¯\_(ツ)_/¯ ]
2010 Articles and notes
Immigrants and Refugees: Creating a Safe Space for LGBTQ Newcomers
Youth and Sexual Health 1
Giving Hope to Our Youth
Ex Gay No Way: A Survivor's Story
Pride 2010: 20 Years of (R)Evolution 2
The Gruesomely Strange and Hilarious: The World of Troma Entertainment
Let ARGRA Entertain You – The Bud Light Canadian Rockies International Rodeo
Au Natural with the Buck Naked Boys
1 One thing I mentioned was the Catholic School Districts in Calgary and Edmonton stance on sex ed (essentially, SEX BAD BAD BAD until you get married so DON'T DO IT or HELLFIRE!!). In this day and age when kids can find out so much over the internet, it just seems beyond stupid.
Look, sex is too tempting and making it forbidden knowledge does not work. Instead, make sex seem like no big deal, make it boring as possible, strongly hint that their parents are having sex and that'll scare most teens off sex until they're older – especially the last bit with their parents.
2 This was the 2nd year Calgary Pride had moved their celebrations to the September long weekend. It always feels weird to me…Labor Day weekend for me always screams "SUMMER'S OVER!". Doesn't help that in 2009 an old boyfriend died suddenly the Saturday of the long weekend.